Deep plum red one lipstick, eye-shadow and blusher that leaves less stain on your mask and glass.

Main Actives
Minerals, Chia Seed Oil, Vitamin C, Hyaluronic Acid Spheres
Did you know women eat 7 lbs of wax and fat from lipsticks and lip balms a year? We want to change that. Mineral Aegis Liquid Lipsticks are long-last lipsticks that stay on your lips when drinking. They come off when with make up remover or when you do decide to eat fat (e.g. oily foods). 
Expiry June 2023.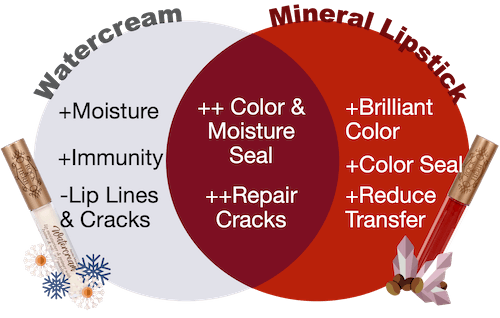 How to Use
Allow 10-15 min to dry before wearing mask or drinking liquids. Remove with oil or make-up remover. For long lasting moisturization, use with our Watercream Lip Primer.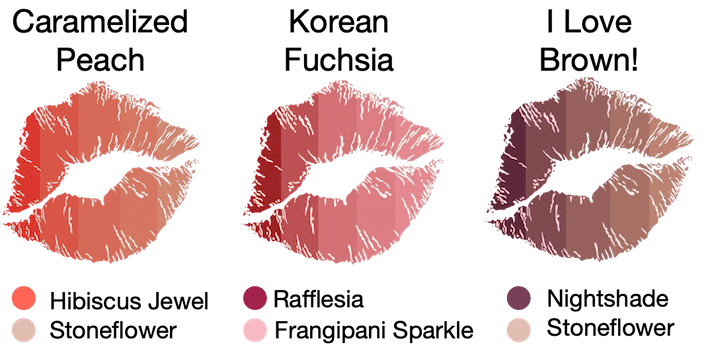 Customized Shades
Overlay darker shades (reds and brown) with lighter shades (pink and nude) after dark shade has set. Lipsticks will not cross-contaminate if darker shade is dry prior to overlaying.
Face Paint
Easy to edit whilst wet, stays there once dry with non-sticky finish. Just dab and blend, or paint.
Face Contour
Add definition or soften any look
Eyes and Lips
Match eyes and lips, two colors add depth
Example: Natural
Confidently structure a face with this natural look
Science of Nature & Tradition
Inspired by Aztec and Mayan traditions, whose people mixed herbs with minerals and crushed stone. The chia seed superfood was highly valued in the Aztec and Mayan diet, and small amounts of chia seed oil was blended with mineral pigments for body and face paint. High content mineral paste and metal salts have been shown to possess: • Anti-microbial properties. • Form a barrier to irritants and combat sensitivity. • Provide SPF protection.