Anti-aging, anti-blemish and moisturising AHA natural essence with biosulfur in an airless spray. Brightens and reduces pore size at the outer dermis. Delivers deep and long-lasting moisturization of the inner dermis.


Main Actives
4 Botanical AHAs (Ananas sativus, Citrus limonum, Passiflora edulis, Vitis vinifera), Niacinamide, Witch Hazel, Biosulfur.
Visible brightening and reduction of pore sizes at the outer dermis, and deep lasting moisturisation at the inner dermis. 
Expiry Jan 2024.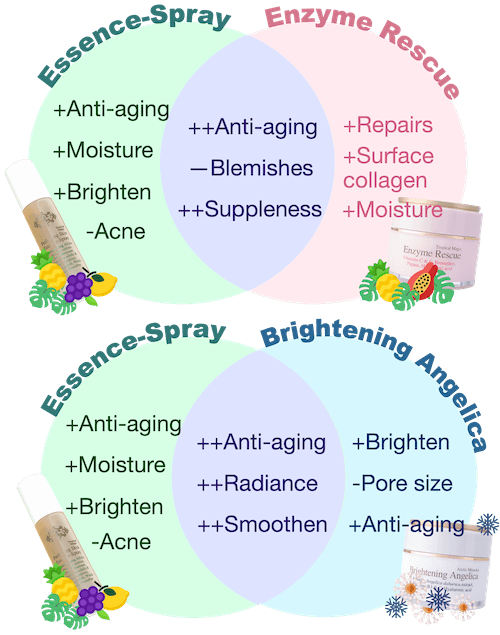 How To Use
Shut eyes when spraying onto face or spray on hand and pat onto face. For oily, normal and combination skin: Apply after cleansing skin, once or twice a day. May alternate with any of our moisturisers. For dry to very dry skin: Apply after cleansing skin, twice a day. May apply in combination with any of our moisturisers.
Science of Nature & Tradition
The Perfecting Skin Essence-Spray reduces fine lines and increase moisture content unlike glycolic acid, which is drying and causes peeling. This is due to the high quality, natural and anti-aging alpha hydroxy acid (AHAs) extracted from pineapples, lemons, passionfruit and grapes. Fruit acids also work to reduce acne formation and are traditional ingredients used in South East Asia, South America and Hawaii for a more youthful and blemish-free appearance. Sulphur and witch hazel are used in tradition formulations for acne and body odour treatment across the world. Perfecting Skin Essence Spray uses colloidal biosulfur, which does not possess the smell of elemental sulphur.